Update Summer 2020. Obviously, with things as they are, we are not doing classroom setting workshops. We are offering in-house training only, with masks and sanitization protocols in place. Watch for another update in early 2021. Stay safe.
Feb 2020. At long last, it's time to announce another round of Apple tech workshops. They'll be held on the third Thursday of the month, 2 to 4 pm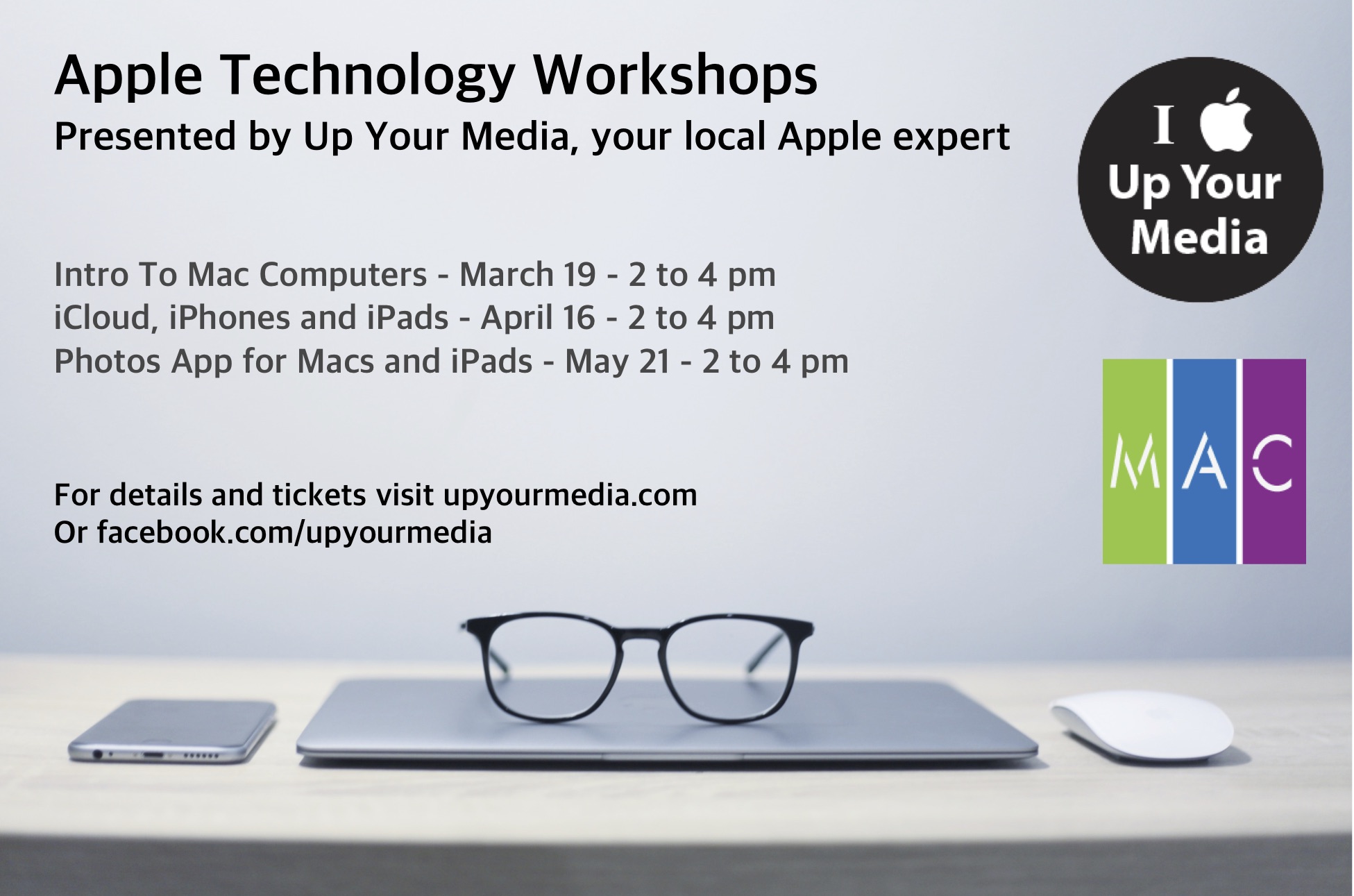 at the McMillan Arts Centre in Parksville.
Intro To Mac Part 1 - The Fundamentals of Your Mac Computer - March 19 - 2 to 4 pm

In this two hour workshop, we'll explore the rudiments of the Finder and System Preferences to better understand and organize your files. Time Machine Backups, basic folder structure, anti-virus and security options. Learn basic Mac and computer terminology, how to use the Sidebar and Desktop more effectively, best practices for maintenance and more. It's recommended but not necessary that you bring your Mac laptop if possible. Here's a link to the tickets.
iPads, iPhones and the iCloud - What Can They Do and How? - April 16th - 2 to 4 pm
Right now, there is more computing power in your back pocket than NASA used to put a man on the moon. One of the most common questions I get in the course of my daily work, is "What the heck is the iCloud, and what does it mean to me?" This 2 hour workshop sets out to explain what Cloud computing means, and how to put this advanced, but simple to use technology to work for you and your multiple devices. Learn to sync your contacts, your calendars, your music and your photos on all your Cloud capable devices. Tickets available soon.